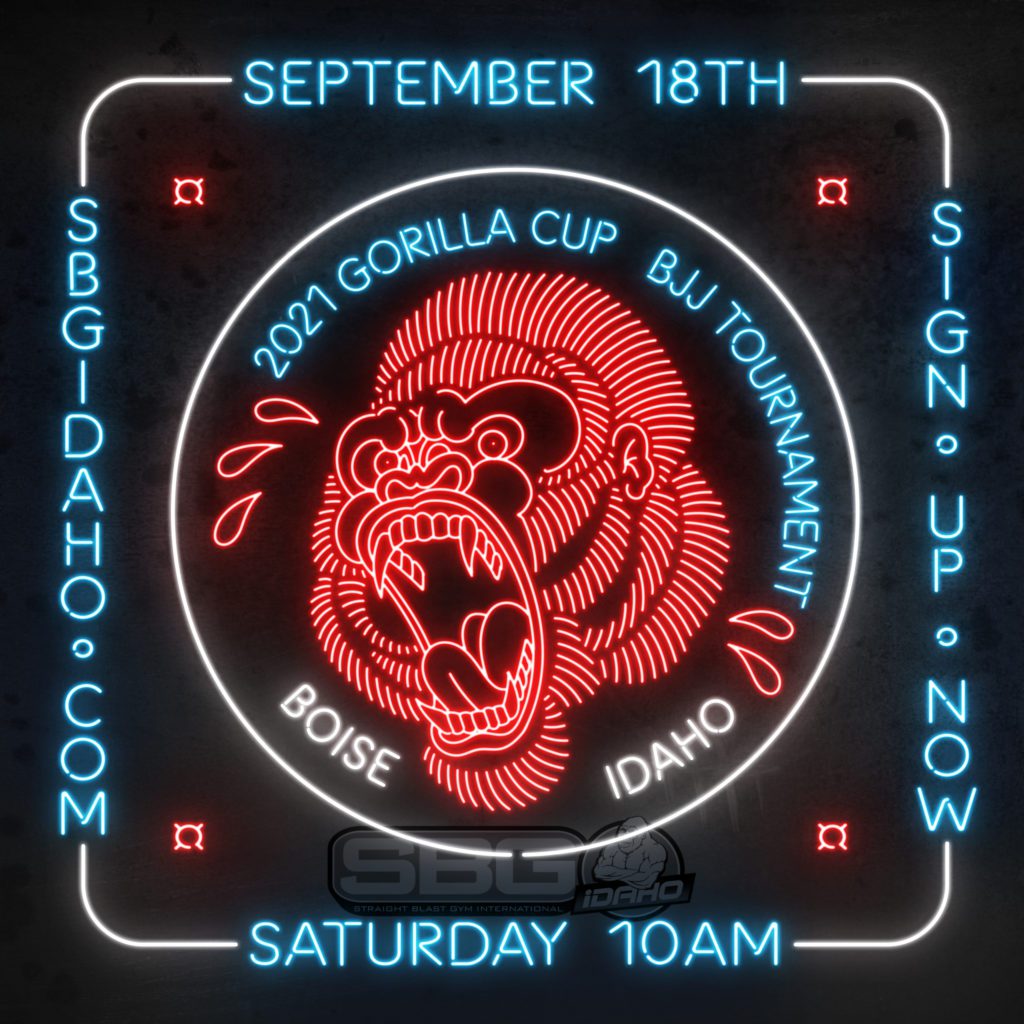 The 3rd Annual SBG Idaho Gorilla Cup is coming up in just a few short weeks!
Throughout the SBG organization, Gorilla Cup events have been a time where the bonds of the Tribe are strengthened through the friendly competition of an in-house BJJ tournament! This year's Gorilla Cup will be held at SBG Idaho, Saturday, September 18 beginning at 10am. There will be divisions for kids and adults of all levels. This year, all adult divisions will be an open weight, submission-only, King of the Mat format, with the winner getting a cash prize and bragging rights until the next event. All youth divisions will be traditional, scored matches, with medals for gold through bronze and a t-shirt for the division winner.
This will be a great opportunity for everyone, from our seasoned competitors all the way to new students looking to try out competition for the first time in a low-stress, friendly environment. The entry fee is $30, and all funds raised will go to support the Gorilla Booster Club of Idaho, a non-profit designed to help SBG Idaho athletes of all ages and backgrounds enhance their martial arts journey through the experience of competition! If you are interested in volunteering your time, we will need scorekeepers and other assorted jobs to be filled during the day. Please contact us at sbgidaho.com or speak to one of your coaches at the gym today! To register as a competitor or volunteer please call, email, or stop by the front desk!