SBG Idaho Brown Belt, coach, and professional Mixed Martial Artist, Stephanie Hernandez, returns to action this weekend at the inaugural Grapple Gate Invitational!
Hernandez enters the 8-woman, Brown Belt, 115lb bracket, in pursuit of the $800 grand prize! Grapple Gate will utilize a unique ruleset – ADCC style regulation with EBI overtime rules – for exciting, fast-paced action and suspense!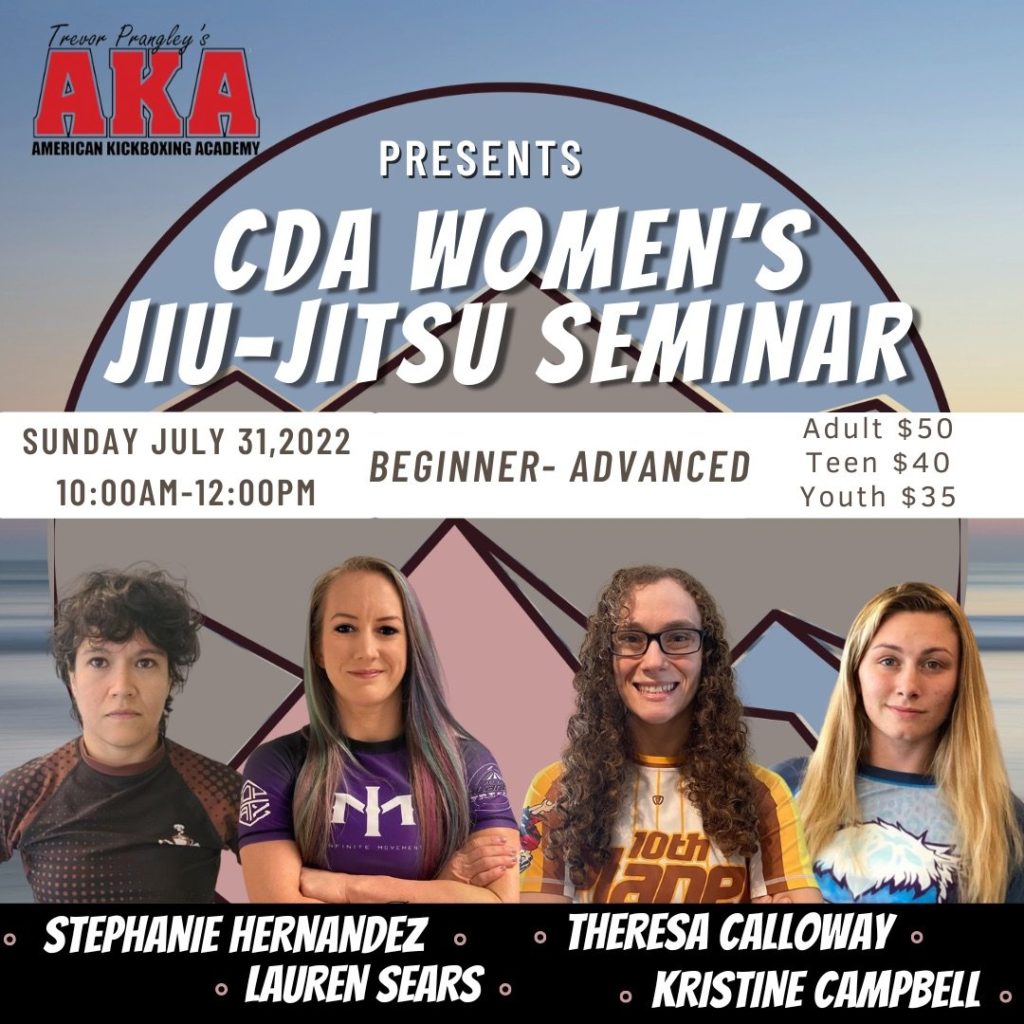 Additionally, Coach Stephanie will also take part in the CDA Women's BJJ Seminar the following day, teaching alongside the other womens' tournament competitors! We are incredibly proud of Coach Stephanie for not only promoting martial arts in our region as a competitor, but supporting the next generation of female martial artists as a teacher and role model! Both events will take place at Trevor Prangley's AKA in Coure d'Alene, Idaho, with the tournament beginning at 3pm Saturday, July 30 and the seminar at 10am Sunday, July 31!
Tickets – https://www.eventbrite.com/e/grapple-gate-invitational-1-tickets-355900446817?fbclid=IwAR1N3quR9SONEAqBvUAeYONYLgsBw8jl3Y6w0IiNOcaUp3OwJfTRlhiw03U
Livestream – https://fightstreams.live/#