The Horseshoe Bend Valley Chamber of Commerce is hosting the first ever HSB Freedom Fight Night taking place Saturday, July 1!
HSB Freedom Fight Night will be a night of fast-paced martial arts exhibition matches showcasing young, up-and-coming athletes from the Treasure Valley and Southern Idaho martial arts communities! The event will be held in an elevated martial arts cage and feature MMA, Muay Thai, Kickboxing, and Submission Grappling matches! SBG Idaho will field 14 competitors across all disciplines. These young athletes have been working extremely hard for this opportunity, and we can't wait to watch them perform!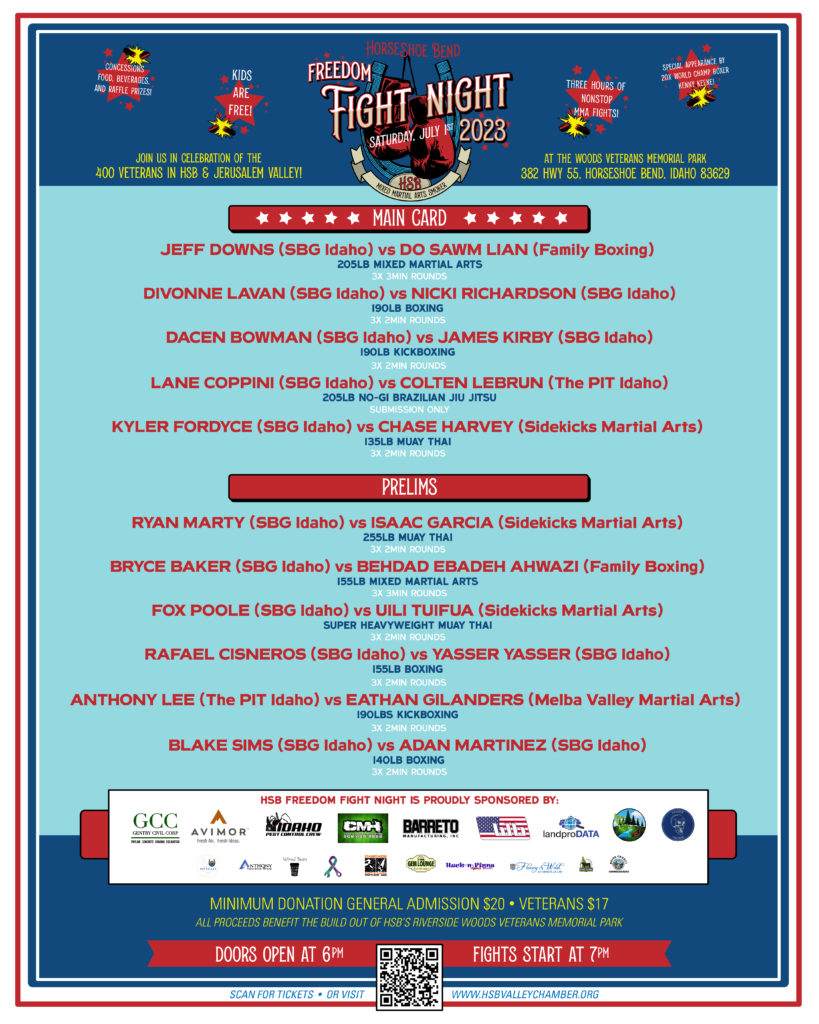 This event will be held at the new Woods Veteran Memorial Park, with all proceeds going towards its upcoming construction.
Also in attendance will be Idaho boxing legend and former IBA, IBF, and WBF Cruiserweight Champion, Kenny Keene! Keene will be there as inspiration and support for these young athletes as they make the first steps on their martial arts and combat sports journeys!
Concessions will include full bar, beer tent, and food. We are accepting minimum donations now! Come support your Tribe and enjoy a night of fun, exciting martial arts action!!!