SBG Idaho Black Belt, Coach, and professional Mixed Martial Artist, Veta Arteaga is back in the Bellator cage this Saturday at Bellator MMA X Rizin 2, live from the Saitama Super Arena in Tokyo, Japan!
Arteaga (7-5 MMA, 6-5 BMMA) returns to face Japan's Kana Watanabe (11-2, MMA, 3-2 BMMA) in a high-stakes women's flyweight bout! A former flyweight title challenger, Coach Veta still has championship aspirations and has been taking on all comers in her quest for gold. A victory over the 3rd ranked Watanabe will catapult her back into championship contention!
Coach Veta's featured bout can be viewed on Showtime, Saturday July 29 beginning at 9pm MST. Tune in and watch Coach Veta bring home the victory!
Event information and tickets – https://www.bellator.com/event/316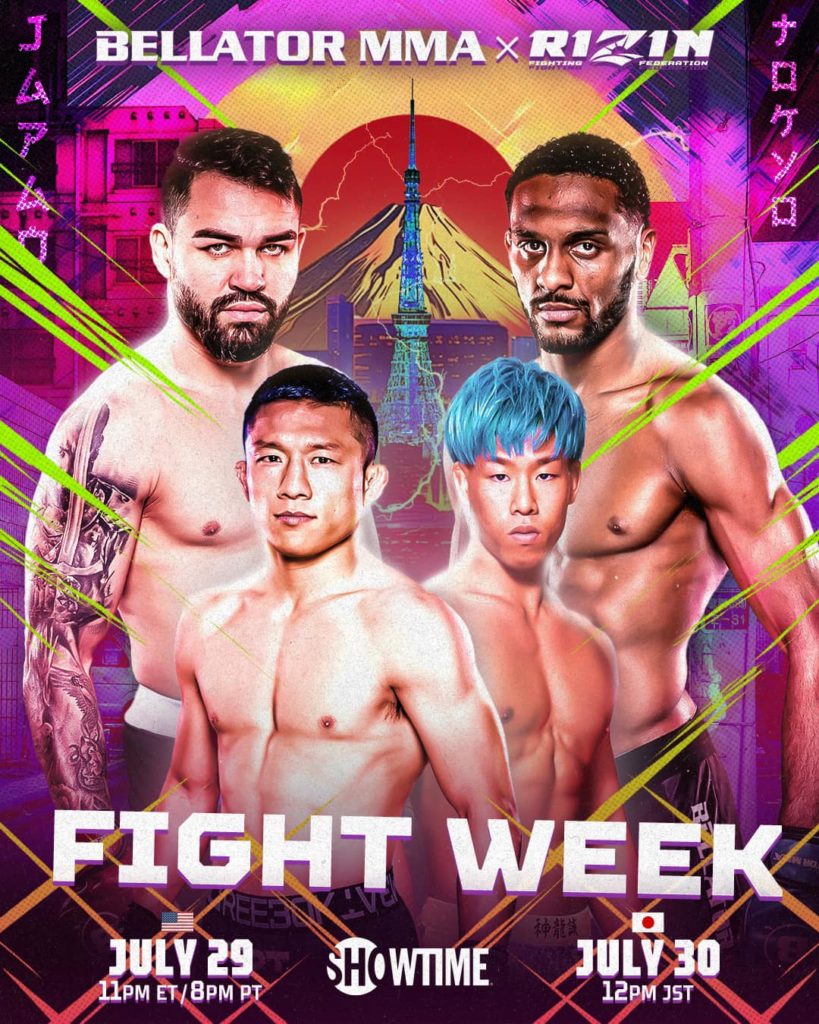 If you are looking to compete, or maybe you're looking to get into the best shape of your life with a Tribe that supports you 110%, Click the "Let's Get Started" link at the top of our newly-launched website, https://sbgidaho.com page to set up your gym tour and FREE introductory lesson with one of our world-class coaches! See you soon!