SBG Idaho mixed martial artists, Raymond "Baby Ray Ray" Lawley and Riley "Rad" Martinez are back in action this Saturday at Fierce Fighting Championships 20 at the Maverik Center in Salt Lake City, Utah!
Lawley (3-0 MMA, 0-0 FFC) takes on Zach Hamilton (3-1 MMA, 0-0 FFC) for the amateur Featherweight Championship! Lawley is a new addition to SBG Idaho, but has been a huge help to several of our MMA athletes in preparation for past fights, and our team here has been excited to help prepare him for this big opportunity and can't wait to watch him put on a show Saturday night!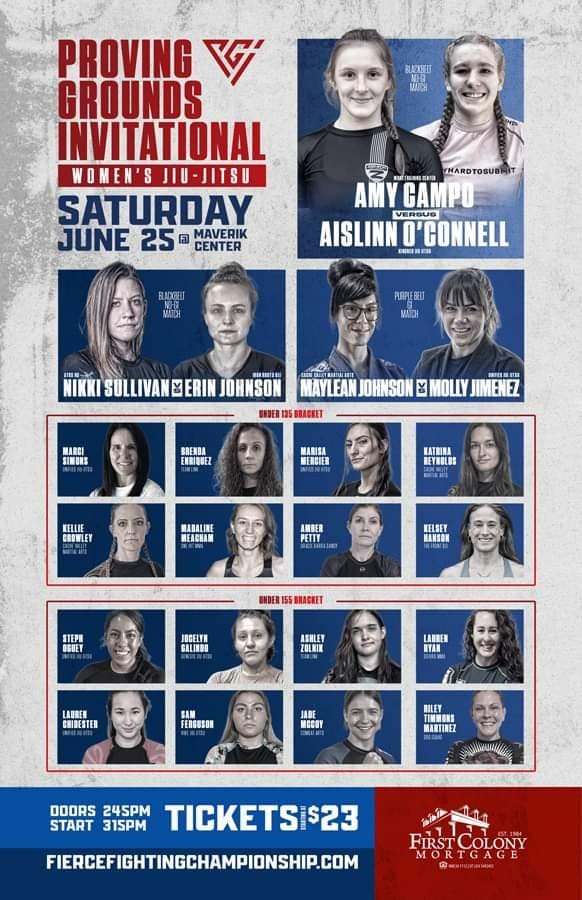 Martinez (2-0 MMA, 0-0) is back in the cage again, but this time for an 8-woman, cash-prize, grappling tournament! One of SBG Idaho's most promising young athletes and BJJ purple belt, the ultra-competitive Martinez, jumped at the opportunity to keep her edge sharp and test her skills against an elite field of female grapplers for a winner-take-all $800 grand prize!
Fierce FC 20 goes down Saturday night, with the grappling tournament beginning at 3:15pm and the fights at 5pm MST.
Event information and tickets – http://www.fiercefightingchampionship.com/tickets-1
Livestream – http://www.fiercefightingchampionship.com/ppv
If you are looking to compete, or maybe you're looking to get into the best shape of your life with a Tribe that supports you 110%, Click the "Let's Get Started" link at the top of our newly-launched website, https://sbgidaho.com page to set up your gym tour and FREE introductory lesson with one of our world-class coaches! See you soon!